Where's My Motivation?
It's a truth of training. Sometimes our motivation to train just leaves us. It can happen at all different times of the year. It happens for various reasons.
It can manifest itself as the couch or bed seeming way more comfortable than normal, and a whole heck of a lot more comfortable than the bike saddle or swimming pool.
It can be where you look at your running shoes, and then just look away. The thought of running may not be appealing at all.
Or this time of year we want spring to really arrive, we are teased with moderate temperatures, and then get blasted with cold temperatures and a snowstorm. That outdoor workout you were looking forward to is now a trainer or treadmill session.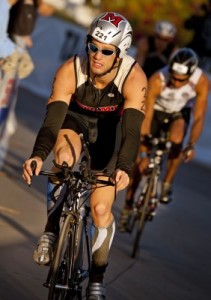 If you find yourself in this state, there are a few things you need to ask yourself:
1) Do I have a purpose for my training?
Are you running just because you think you should run? Or is there a reason behind the run (base miles, running form?) If you are "training just to train" then you are a good candidate for losing motivation because there is no goal or purpose to what you are doing.
Even if your next race is quite a ways away, set a meaningful goal for your training. They can be daily, weekly, bi-weekly, or monthly goals. Just give yourself a purpose to be out there.
If you are in a transition period, then don't "train," just stay fit by having fun and trying new activities or revisit old ones. When was the last time you went roller skating??
2) When do I train and does it fit my schedule?
Are you are trying to cram in workouts after work and juggle between family and other commitments? Are you trying to swim at the crack of dawn but just aren't really a morning person?
Chances are you already know when workouts feel the best. If your schedule requires a non-ideal timing of the workout (sometimes we just have to get up early) make sure you have an answer to number one above.
3) Am I getting the rest I need?
Lack of motivation might not really be a motivation thing, it might be that you just need more rest.
Are you getting at least 7 hours of sleep a night? Try for 8-9 if you can!
One way I find that helps me get out of bed is to visualize myself doing the workout. If I can see myself getting in the pool and swimming that awesome set my coach has planned for me, then bam, I hop out of bed and get after it.
If not, then I probably need more rest and will close my eyes. If training and your performance is important to you, sleep should be very important as well.
4) Am I eating and drinking the right things?
This is just a quick point that you need to stay hydrated and make sure your diet is appropriate to your training load. Eat primarily fruits, veggies, lean protein, and healthy fats.
Too much sugar or an eating pattern that causes blood sugar spikes may just make you feel grumpy and unmotivated, and not give you the right energy you need for your training.
If you rely a lot on caffeine to give you the "pick-up," you may try to reduce the amount that you consume, or at least keep it to in the morning so that you sleep better at night.
5) Do I have anyone to hold me accountable?
Another way to find motivation is to know someone is going to be interested in how your workout went. Social networks are the latest trend for this and there are many different ways to share what you have done.
Local groups are another way to be motivated. Join the a cycling, triathlon, or running club to meet people with similar interests. Even if it is just a friend who is going to meet you to ride or run, knowing someone is counting on you to be there is quite motivating.
Another option is to have a coach. A coach will give you specific workouts for a specific reason. They will want to know if you are too tired, or don't have the energy to do your workouts and try to figure out why. They also want to see that you are doing the workouts, and after all, you are paying them to write your training plan!
Going through the questions above should help you target the issues when you lose motivation. And sometimes we just need a bit of a break to help us stay focused. The majority of us do endurance sports because we enjoy it. So if you are doing what you can to make the training enjoyable, then the motivation with be right with it.
Happy Training!