Shop my preferred partners and favorite local shops
and get great service, discount codes and more!
Categories: Training, Sports Nutrition, Gear, Favorite Local Shops
---
Training
Triathlon Success Strategies
Coach Nicole has put together an excellent race preparation package for triathletes.
This three-module course will give you everything you need to know to set goals for your race, understand the race, and plan all the critical details for your race. Don't let all your training go to waste with failure to properly plan! Get instant access by clicking the button below, or get more information at the Triathlon Success Strategies website.
Module 2 eBook Triathlon: Strategies For Success is available on Kindle.
Training Plans
Coach Nicole has written a number of pre-built training plans available through Training Peaks for those who are not quite ready for personal one-on-one coaching. Please click on the links below to have a look at the training plans available and pick the one that best suits you!
Yoga
No studio nearby? Enjoy classes with top yoga, core fusion, and barre instructors right from your home with YogaVibes.
---
Sports Nutrition

Generation UCAN's goal is to provide a healthy, sustainable energy source for athletes of all levels so they can achieve their very best.
Use coupon code UCANTRIND for 10% off your purchase.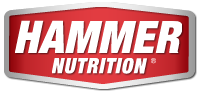 Hammer Nutrition provides a wide variety of sports nutrition products.
Follow this link or click on the image for automatic savings on your first order.
---
Gear and Apparel

Power Meter City has many options for the best power meter for you, plus great customer service!
Mention Coach Nicole when you shop!

Use code CO-NEO to get the code that can save you up to 50% off your wetsuit order!

SwimOutlet.com has fantastic prices on everything you need for swimming.
Shop the Team NEO Store and get great NEO gear for your swim!
Get tools and plans for bodyweight training–You Are Your Own Gym.
---
My Favorite Local Shops
If you are in or around Colorado Springs, please stop by some of these shops; the people are great!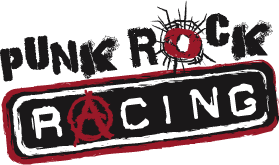 Stand out from the crowd in your Punk Rock Racing gear!
These guys know their stuff!

You can also join us every Friday from April-Sept for our CafeVelo ride (weather permitting).