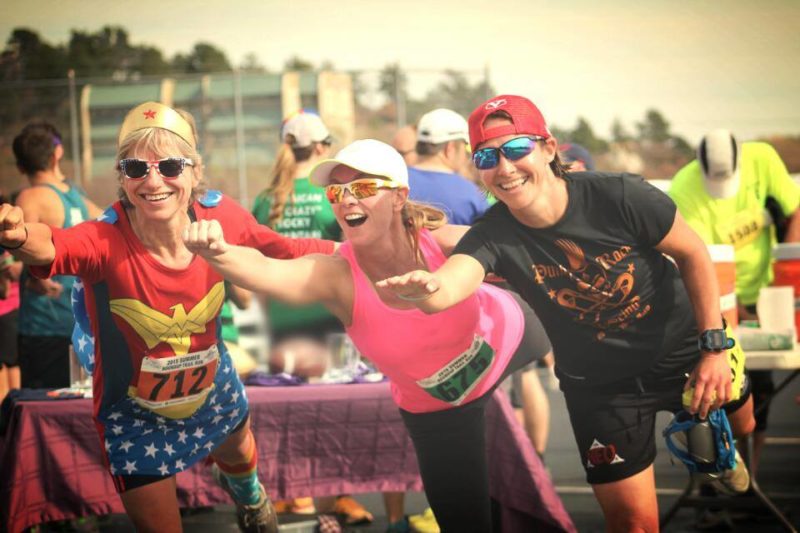 Nov
17
2016
Fall Series Wrap Up Race Report
The start of my "off-season" this year is really the return of me training again with some enjoyable local races on my schedule. I'm a big fan of the Pikes Peak Road Runners Fall Series, a cross country style series. I enjoy the series because usually the weather isn't quite crazy cold (this year it's been exceptionally warm,) the races start at 10:30am, and it gets me out on the trails with friends. The routes are similar each year as they take place at the same parks, but never quite exactly the same.
Race 3:
7.2 miles in Palmer Park on October 30th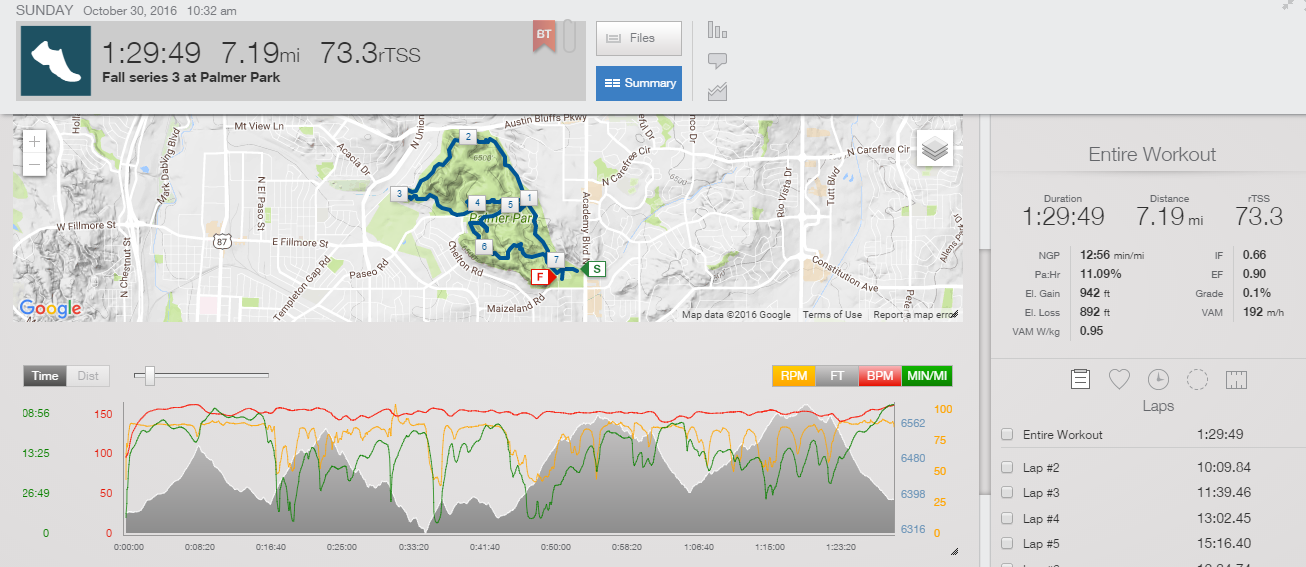 The Palmer Park race is longest of the races and somewhat technical. I knew it was going to take me about 90 minutes to finish this, so I just wanted my legs to hold up. I'm not in 90min trail running shape yet, so was really out there to enjoy a hard training run. And I did. The weather was fantastic – warm, but with a thin layer of clouds to keep the sun from beating down on us too much.
What I did well: I finished in 1:29:28 chip time, right where I thought I would. BOOM.
What I can do better: I wore the wrong shoes for a technical trail. I was slipping and am lucky I didn't roll an ankle. I've picked up a pair of new legit trail shoes for race #4!
Race 4: 6 miles in Ute Valley Park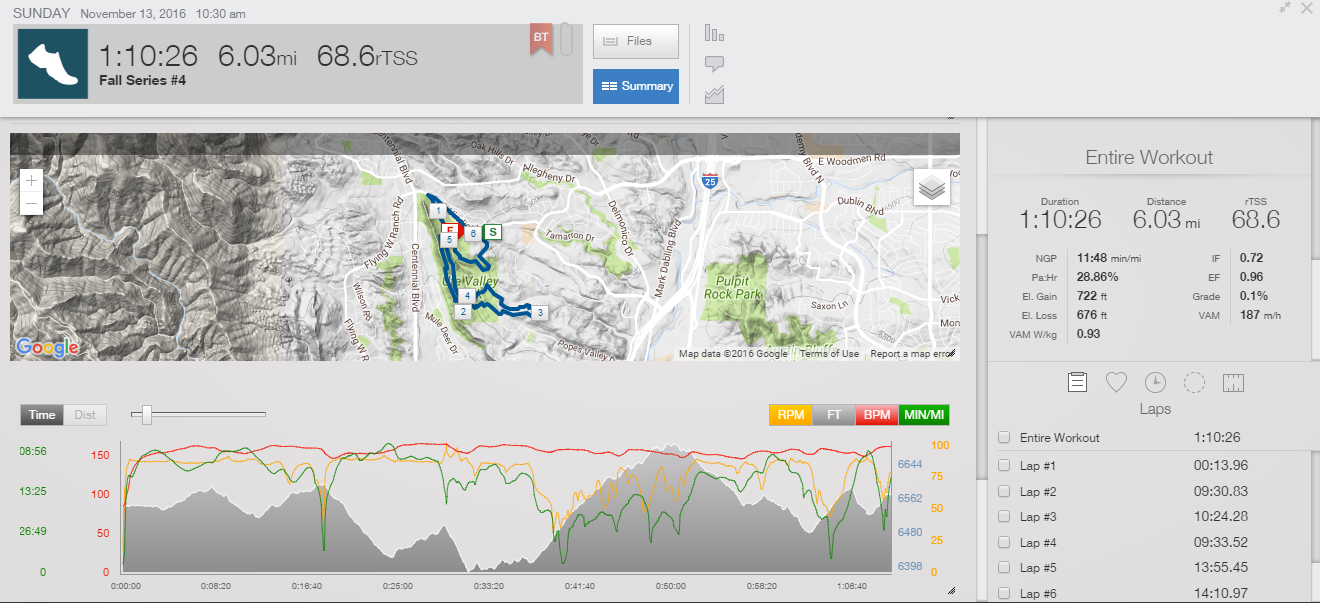 This is the most technical in the series due to the number of rocks in this park. Even the flatish sections have rocks and some roots everywhere, so you have to really pay attention to where you put your feet. I'm glad I had the new trail shoes for this one. Some rocks are smooth, some not so much! I felt pretty good for the first half of this race, and then we climbed. Up and up…it seemed never ending. There were some pretty steep sections that were more of a scramble. I had no shame in walking when I needed to! I was out at the fall series to run hard, but realized I'm still working on getting my pre-elbow break fitness back. It's coming along, but to race well on trails I have to train on some trails, and I haven't done too much of that lately!
What I did well: I finished without completely feeling like my legs would give out. I ran downhill reasonably well to pass a few people here and there.
What I can do better: Continue to work on general leg strength to handle going up hills better.
I enjoyed getting out and racing this fall to help give my running fitness a bit of a boost. And the Winter Series starts in January…
Here's the start of the Fall Series #4 at Eagleview Middle School track: