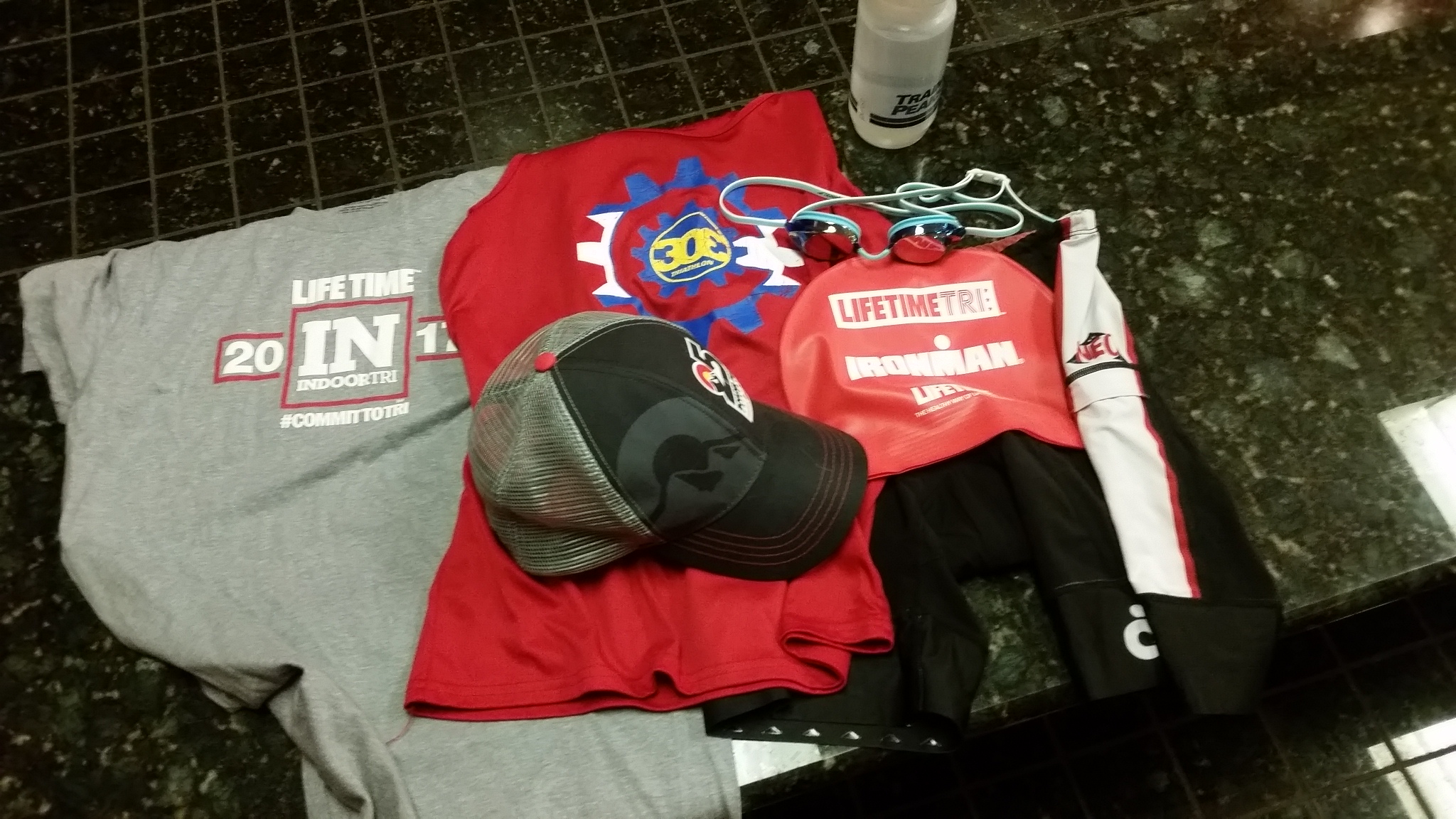 Jan
09
2017
2017 Life Time Fitness Indoor Tri Race Report (and Why It's Important to Benchmark)
It's the 8th day of 2017 and I already have two races under my belt! Granted, these are not 'A' races by any means. On January 1 I did the Rescue Run in 10k Colorado Springs. It's a popular race (over 900 runners!) that benefits the El Paso County Search & Rescue.
A week later, Jan 8th, I did my 5th Life Time Fitness Indoor Triathlon. It's a great early season benchmark, especially now that I have a few already under my belt. Being that I had a forced training break at the end of summer/early fall because of my broken elbow, I didn't take the typical downtime a lot of athletes have over the holidays, so I was curious on how it would turn out.
The race consists of a 10 minute swim, 30 minute bike, and 20 minute run. The goal is to get as far as you can during that time. Transitions are the same duration for everyone, and therefore don't count as a part of the event. Here's how the race went down for me…
I always arrive early to get in a warm-up. A hard 60 minute effort does require a bit of warm-up if I want to feel as decent as I can. The first thing I did was head to the spin studio to get my bike set up to fit me and then get in a bike warm-up. I did 20 minutes there, mostly easy with a few short race-pace efforts to see how it felt.
Next I changed and headed to the pool for a swim warm-up. I swam some laps in the short (20m? and really warm) pool while the first wave was doing their swim. Once the first wave was finished, I hopped in the main pool to get a couple hundred meters in. This pool is a more race-friendly temp. A bit chilly to start! At 8:20 my wave started.
I got in 500m during that 10m, which was my goal. I wasn't sure how I'd do this time, as I'm still getting strength back from the elbow surgery. But I must be close to back if I pulled out that swim!
After the swim we have the luxury of a locker room to dry off and change before heading to the bike studio and starting that. Everyone in wave 2 starts at the same time. I had my target power output, and actually exceeded that. For the 30 minutes I averaged about 170W and went 10.4 miles. (My previous best was 165W in April of last year.)
Next up was the run. We had 5 minutes to get on the treadmills. Like the bike, everyone starts together for timing. I started a bit on the conservative side and then kept increasing the pace. I finished at 2.4 miles. My best was 2.47 in April of 2015. So close!
My legs felt good today and I now have a nice feel of where my early season fitness is. It's always good to have benchmark events or training sessions to gauge progress spread throughout your season. Hit these events rested and keep as many variables as possible the same so you can more easily measure your progress.
Here is my recap:
What do you like to do for your benchmark test(s)? Comment below!