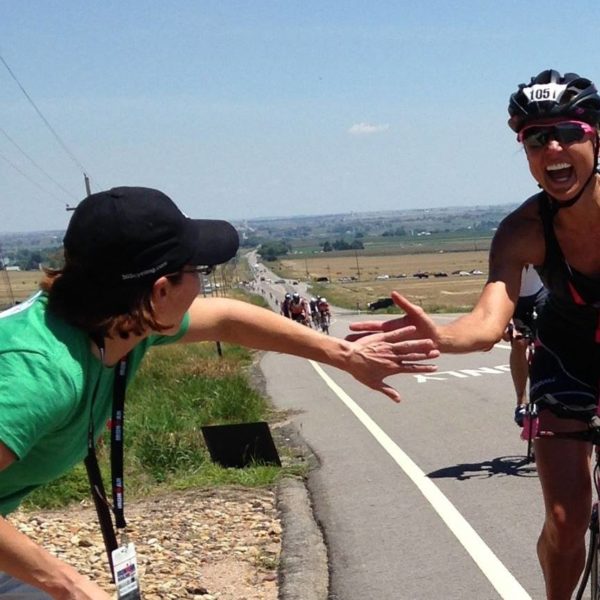 Oct
02
2017
Your PR – Why it Matters
The PR. Your personal record. Sometimes known as your personal best, or PB. (Though in my house PB is more often peanut butter, and that matters to me as well.)
As a coach, I believe this metric is more important than where you place. Not everyone can win. There are usually only 3, sometimes 5 spots on a podium. How many races have you been to where there are more than that in your division?
Do you let that discourage you, if you know you won't win? It shouldn't. (Note: Professionals racing for their livelihood have a different story.)
My athletes hire me because they want to see improvement in their endurance sport ability. If a podium spot comes with that, great, and we will definitely work towards getting you there.
So why do you race if you won't win? Because you want to see how fast you can go. Can you push yourself to see what you are capable? You are your competition.
Recently one of my athletes beat her half-marathon PR by 30 minutes. Another got a 5k PR by over a minute. There have been other triathlon and running PRs this season as well. They may have been as excited about how they performed as someone who made it to the podium because they are seeing improvement in what they can accomplish.
The results are there from the hard work and consistent training they have been putting in. While in their event they are competing against others, they really are competing against themselves to see what they can achieve.
PRs are very useful to monitoring your improvement over time, but I have to mentions a few words of caution.
First, as we all should know, course conditions can vary. Not only the terrain from one course to another, but the environmental conditions such as temperature and wind can change your performance on the same course. A couple years ago I did an Olympic distance triathlon that I hadn't done in a few years. I knew I was more fit and faster, yet my bike split was two minutes slower.
I had to figure out why, and when reviewing the data for the race I found that the average bike split for women was eight minutes slower that year than the last time I had done the race. So even though I was two minutes slower I was technically faster. The point here is sometimes we even have to be careful in comparing results on the same course. But over time, you will be able to tell (and your coach can help) if you are seeing improvements.
I recommend having a benchmark event that you can do year over year, or have a training course you can do. I have a 5k race I try to run every March as my early season running benchmark. Train with power, pace, and heart rate and you have metrics to use all year round.
It is also important to pick specific events at strategic times to test your fitness. Don't try to see if you can go faster all the time. Let the training do the job and when you are ready, then see what you've got.
Get out there put in the work, enjoy your training, push your limits, and celebrate the success!