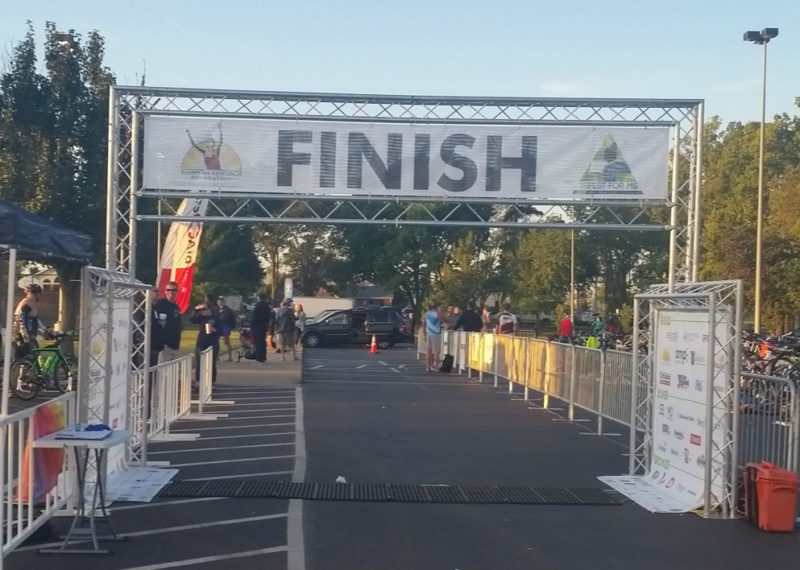 Sep
26
2016
Why You Should Review Your Race
Do you review your race and write a race report?
If not, you should.
You don't have to write a minute-by-minute account of your race, but you should at least go through what happened on race day. Thinking about what really happened and comparing it to what was planned will help with your preparation for your next event. (The best way to have do this is to have a specific plan in mind, and soon I'll be sharing my updated Race Plan Template with you!)
No race goes exactly to plan. Or if you don't have a plan (which you should!), chances are there are things that you could have done better. These are your lessons learned. For continuous improvement across your season, you should review all aspects of your race, even starting a day or two prior to the event, and write down the things that you should repeat and the things you should do differently next time.
For example, I once raced a 70.3 (Kansas) and felt pretty crappy at the end. I was definitely dehydrated and a bit "off." My fueling and hydration was to plan, but something wasn't right. Then I thought about what happened the day before the race, and remembered a picture of me soaking wet from sweat from the athlete meeting, and I was just drinking water, no electrolytes. I just spent way too much time outside in the heat and humidity the day before the race, that I started my race in a deficit.
Lesson: Don't hang out in the heat! Sometimes it's unavoidable, but check the weather and be prepared to stay hydrated and as cool as possible.
Here are the basics for a race review:
What went well?
These are the things that went as expected or better. Did you hold a higher power on the bike than you planned? Feel great on the run? Negative split your race? Write down what you did to make that happen, as you'll want to repeat it!
What didn't go so well?
These are the things that didn't go to plan or as expected. Did you forget something? Was your pace off goal? Did something happen out of your control? ( Again, think about why so that you can do your best to avoid the same thing happening in your next race.
Documenting the above, whether it is a story/blog format or a more structured format (as it is in my updated Race Plan Template I will be sharing soon), it will help you make improvements within and across your race/event season.
In the comments below, share what you learned from your last race.