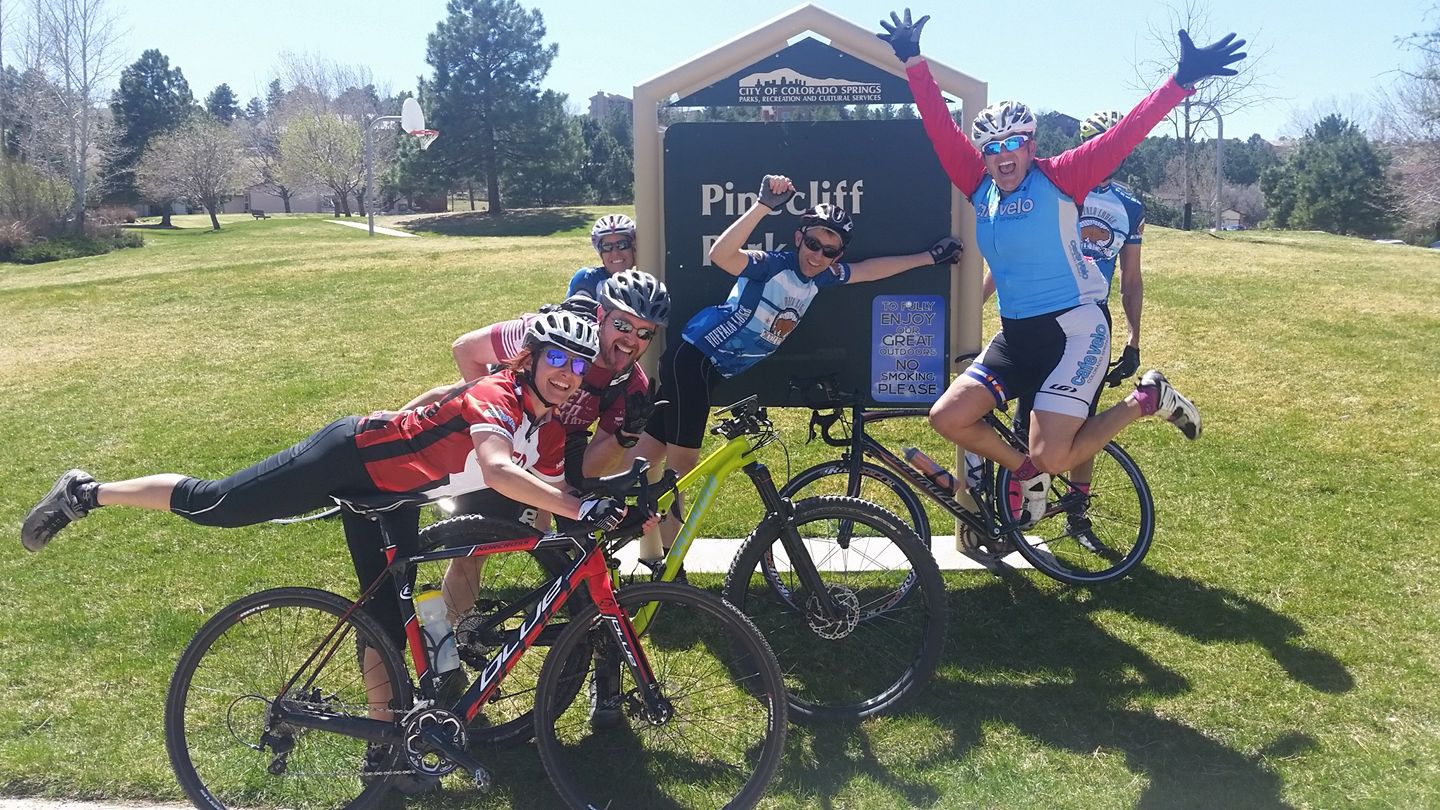 Dec
02
2017
Where have I been?
HI!!!!! For any of my previous regular readers, you probably noticed I took a break from blogging in 2017. There have been some positive changes in my life (great new job with the National MS Society, amazing new boyfriend) so I revisited my obligations. I had so much on my plate, it was filling just about every minute with some kind of "work" (coaching, writing, etc). I reduced my coaching load and cut back on some other obligations. Regular blogging was a victim of my cut. With my new schedule and exciting things happening in 2018, I'm back!
2017 Endurance Events
I had a full 2017 event season…
June – Colorado Tri and the Bike MS Colorado (worked day 1, rode day 2)
July – Boulder Peak Tri, crew member at the Alaskaman Extreme Tri
August – Boulder 70.3 and Bike MS Wyoming
September – TriFest for MS – the TriFesta – 3 races in 2 days! And Bike MS: Waves to Wine.
After that big schedule, I needed some recovery so I made my structured workout schedule a little less structured during the week. I still ran in the Fall Series as I was on the Red Leg Brewer's Cup team, the Waldo Waldo, and participated in the Bandido Cross. We had some fun local alleycat events and over the Thanksgiving holiday got in a nice hike and some sweet mountain biking. I also started back into the You Are Your Own Gym strength routine. I introduced that to my boyfriend to that and he's been a super accountability partner, and a fantastic sherpa and volunteer and the events.
Team NEO Bike MS
Team NEO Bike MS rocked the 2017 season, raising almost $53,000 for the National MS Society. We had a team of 34 people, and had a blast. If you are thinking about riding Bike MS Colorado in 2018, why not join us? Don't ride? Support us! We're going to do even more in 2018 – Join the team or donate today! We're also on Instagram.
Work with the National MS Society
I'm really enjoying the work with the Society. It's engaging and my co-workers are amazing and very mission focused. I've settled into my new job and am responsible for participant and fundraiser relationships in the Walk MS events for Pueblo, Grand Junction, Glenwood Springs, and Colorado Springs, as well as MuckFest MS – Denver. Spring time will be a busy event season for me!
What's exciting in 2018?
I qualified for the USA Triathlon Age Group National Championship at the TriFest for MS in Bentonville, AR. (I HIGHLY recommend this race weekend. So. Much. Fun. And for a superb cause.) I had been contemplating putting my primary focus on cycling for 2018, but since I've never been to AGNC it's a no brainer. The 2018 Olympic championship event will be in Cleveland, Ohio, August 11th. If it's going to be my last serious triathlon for a while, I'm going to go after it hard but smart. I'm still working with my coach, Grant Holicky of Apex Coaching. (Yes, coaches need a coach, too!)  And my journey to USA Triathlon's Age Group National Championships will be shared with the world via this blog.
What's next
My next step to peak performance is to get the plate and screws that were put in my elbow after I broke it in the summer of 2016 taken out. That'll happen on Monday. I picked December due to the typical downtime of the off-season and less structure with the holidays. I'll just have to be careful to not eat too many holiday cookies! Fortunately the recovery should be a lot easier than when I broke it.
I hope everyone has had a great 2017 and achieved your goals. Share your accomplishments in the comments!
If not, what are you going to do differently in 2018? 
This slideshow requires JavaScript.