What's In Your Pantry?
Today's post is by Jason Bahamundi of Cook Train Eat Race. Thanks for these great tips, Jason!
What's In Your Pantry?  Have you seen the commercial for Capital One where they ask what's in your wallet?  You are supposed to respond with an answer that is Capital One.
If I ask you what's in your pantry how would you respond?  Some people have not a clue as to what is in their pantry because it has been in there for days, months, years.  To me that is a travesty because the pantry is the place you turn to when you stick your head in the refrigerator and just don't like what you see.  Your pantry can hold an entire day's worth of food without having to go grocery shopping and buying more of the same.
When I get the question of what's in your pantry (ok, I very rarely get that question) I am able to recite with ~90% accuracy what is in there.  Why?  I don't like wasting money and buying items over and over again to stick in the pantry is a waste of money.
So, what items are in my pantry?  I will answer that below with some simple uses for them:
Dried Beans:  I have dry red kidney beans, black beans and chickpeas.  These are a great go to source for protein and flavor.  You can make chili, add it to your rice, make vegetarian patties and much more with dried beans.  The trick is to soak them in water over night and then when you are ready to cook them bring water to a boil, add the beans and then reduce to a simmer and cook until they are soft.
Spices:  This is where your flavor AND health aids come from.  Cinnamon, Coriander, Cumin, Red Pepper, Fennel, Rosemary, Thyme.  You name the spice it should be in your pantry.  My favorite?  Herbs De Provance, especially in my omelettes.  Every spice has a health benefit as well whether it is an aid in digestion or in reducing swelling there is a benefit to adding spices to your food.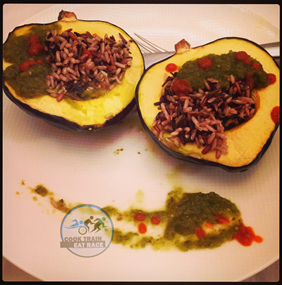 Seeds:  Seeds are another ingredient with tremendous health benefits and should be a part of your daily diet.  Quinoa, Sesame, Chia, Flax, Sunflower, Pumpkin are all in my pantry.  I put them into smoothies, top off stir fry, make homemade jam and not only do I add flavor to my food but I get a nutrition punch.
Grains:  I have barley, millet, oats, risotto and polenta are in my pantry.  All of these items are tremendous sources of vitamins and minerals but also fiber.  Fiber helps keep you feeling fuller longer which aids in weight loss.  I can make overnite 'oats' which each of these and they are flexible enough to aid in sweet as well as savory dishes.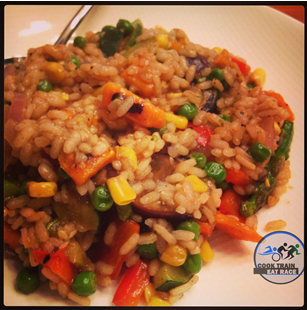 Dried Fruit:  Cranberries, Cherries, Raisins and Figs are a great way to spruce up your oatmeal.  You can also add them to your salads to give them a different flavor profile.  Tired of spending money on bars at the grocery store?  Make your own and use dried fruits to help bind and add flavor to them.  Not to mention the added health benefits of un-processed food.
Suzie's Thin Cakes:  These are my snack.  They are very thin in comparison to regular rice cakes but have far fewer calories and carbs.  I spread homemade nut butter (also in my pantry) and honey (also in my pantry) on them every night and top them with strawberries or bananas.
So that is what is in my pantry or at least 90% of the items in my pantry.  Pero is in there as well as green tea.  If you looked at that list do you think you could make a meal without opening the refrigerator door?  I know I could.
Tonight, go to your pantry and see what is inside.  Clean out what is past its expiration date or that you will not eat and begin to restock with items you will use then remember whats in there.
If you have any questions please do not hesitate to contact me via any of the mediums below:
facebook,  twitter, instagram, YouTube, Pinterest
Thank you for reading and thank you to Nicole for allowing me to guest post on her blog.