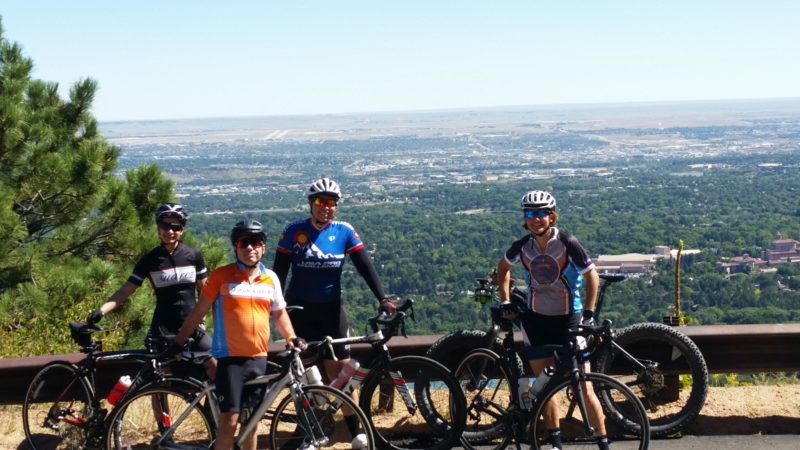 Oct
03
2016
Thoughts on Elbows, Biking, and Hawaii
Time for another elbow status update, as about three weeks ago I was cleared to ride outside. (Yay!)  
I'm still working on getting extension, but the muscles around the elbow are slowly getting stronger. My first outdoor ride, which was the Friday Evening Ride from Cafe Velo, certainly reminded me I was coming back from injury. The elbow felt fine, but the supporting muscles in my back didn't take long to fatigue! This is improving quickly as I ride more. And I'm enjoying being able to bike commute around town again!
And wow! The things you miss when you aren't able to ride, namely a whole summer of road construction! Last weekend I headed out on west-side ride to hit up some of the hills and a lot of the roads had been repaved. My descent down Woodmen Rd wasn't a pothole dodge-fest, but I could regain some comfort descending. (While speed is fun, I'm a cautious descender, as safety trumps speed.) I did a section through the Garden of the Gods and it was all new, too!
This week I am in Kona, HI to help cover the IRONMAN World Championships for 303triathlon.com. The history and tradition of the event is deep and impressive. The mix of Hawaiian culture and tradition with the best endurance athletes in the world, and basically everything triathlon, makes for one magical week.
I'll be sharing my experiences over the week through social media platforms. And be sure to follow 303Triathlon.com on Facebook (https://www.facebook.com/303Triathlon/) and Twitter (@303Triathlon) to share in the experience as we cover race week in Kona!
Aloha!
-Coach Nicole