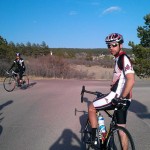 As I finished the Longmont Criterium in 7th place, one thought crossed my mind: Coach Nicole's training works! It was incredible to see such results after less than a year of picking up cycling—and it wouldn't have been possible had I trained on my own; without being coached by Nicole. Here's why.
Maximizes Your Training Time
After making such a large investment in a bike and all the equipment to go along with it, I found it was important to find a coach that will help me maximize my training time. I'm a busy professional and graduate student—so taking the time to effectively plan out a training schedule on my own would be impossible.
Building fitness on the bike takes an incredible amount of what I would call intentional training, which is training at the right intensity for specific goals. With Coach Nicole, you get consistent testing and feedback that informs your workouts week to week, making your time on the bike 100% effective for the training and race goals she sets with you. It's nice to have someone telling you why it's important to have a slow day and when to do intervals. Without that, I would go all-out on every ride, without understanding the real mechanics and science behind training.
Keeps You Informed
Another benefit I've found with Coach Nicole is her accessibility. While other coaches have plans where they state that they will only directly answer a few emails each month, Coach Nicole makes herself available for any questions you might have during training. We meet often in person, too, to go over plans and details, which I find to be a nice benefit.
There is a lot of data to analyze when training and racing, and Coach Nicole brings a scientific and highly analytic background to the information she provides back to her athletes. Her analysis of my data is really the one thing I find myself looking forward to the most after a race because she explains your results thoroughly and builds improvements into future training for better results.
Keeps You in the Race
Motivation and energy are key components to training and racing, and Coach Nicole makes sure that you're operating on all cylinders by modifying training to meet your energy and "fun" needs. If motivation is down, she'll throw in a "just for fun" ride or activity. And, she will work with you on your race schedule to make sure there is variety and that you're not over-doing it.
There are two things I know for sure since working with Coach Nicole:
1) I wouldn't have seen the same level of gains in fitness and power without her; and
2) I can go into my second race season, trusting my training, which will allow me to focus on the task at hand during each race and know that the results—good or bad—will be good data for her to modify my training calendar for continued improvements
Picking a coach that fits your needs and personality is an important decision and definitely will impact you financially. I've found Coach Nicole to be a 150% return on my investment.
–Charles Lamb, Colorado Springs, CO
---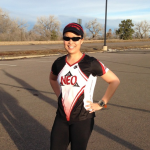 When I came to Coach Nicole in 2012, I had just finished my first IRONMAN using a different coach. I had achieved some pretty good results, but I wanted to take it to the next level and felt I needed the expert guidance that Nicole was able to provide. Since joining Team NEO, I keep setting new PRs and have become significantly stronger as a triathlete overall. She does a great job of providing feedback and support throughout my training season and during races.
What I really think is unique and awesome about Nicole as a triathlon coach is she truly enjoys what she does, she makes the effort to learn as much as she can about every facet of triathlon (swim, bike, run, nutrition, physiology, strength training, etc.), and is constantly giving back to the racing community and its athletes. This is just not a part-time job or hobby for Nicole; she sleeps, eats, and lives endurance sports. The workouts she prescribes are always in line with my goals and even pushes me outside my comfort zone. I've learned so much about myself as an athlete because of her and the fact that we both love geeking out on training data is awesome.
Nicole traveled with me to my last race (IRONMAN Lake Tahoe) and it was so nice to have her there to take care of the little things during race weekend and race day. She even went the extra mile in cooking my pre-race dinner AND making sure my cheering squad of friends weren't going to go jump off a cliff (it was a nail biter!). Because of her expertise and guidance, I finished/survived what is considered the most difficult race in IRONMAN history. Now I can't even imagine not ever having her support me at my big races. One thing is for sure, every season I always look forward to what we can accomplish together.
Khem Suthiwan, Denver, CO
Team NEO Athlete
IRONMAN Foundation – Newton Running Ambassador Athlete
SUGOI Brand Champion Ambassador
Team in Training Triathlon Coach
---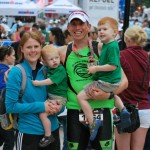 In attempting to juggle family, work and graduate school, it was evident that I was going to need some help if I wanted to continue to remain committed to those aspects while continuing to be a competitive age group triathlete.  I sought out Coach Nicole due to my previous positive experience working with her on my running technique.  With a number of key races to include an open marathon, USAT Age Group Nationals, a 70.3, 140.6 and a 50-mile endurance run she developed a yearly training plan that was very detailed and left no question in my mind I was going to have a successful season.  Having focused comprehensive workouts, great open communication, specific goals and strategies from Coach Nicole led me to a very successful season to include PRs in every race to include a 3:11 marathon and 10:53 Ironman race.  I also requalified for 2014 USAT Age Group Nationals.  In short, working with her I was able to remain committed to my family, work, school and knew she was handling all aspects of training and racing.
–Nate Dicks, Makato, MN
---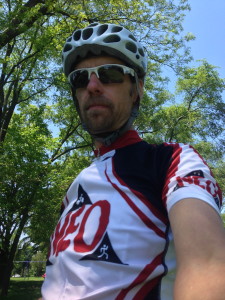 Trust, communication and adaptation are the keys to the coach/athlete relationship.  I've worked with Nicole for two years and thanks to her knowledge, our constant communication and her training plans I've been able to achieve my goals and set numerous PRs along the way.  Her availability has made it effortless to adjust training on the fly to adapt to life situations and her communication skills have kept us in sync and keep me motivated to optimize training for my goal races.  There are a lot of good coaches but I trust Nicole's process!
–Rodney Buike, Burlington, Canada
---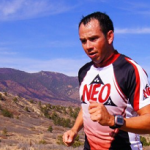 Once again I want to thank you for coaching me this season. When I return we can get back at it. I will be thinking about this season and setting new goals for 2013 in the mean time. Thank you for the support! NEO has definitely lived up to its motto. I have some guys that may be giving you a call next season, they are looking for some coaching. It was an honor working with you.
–Scott Brumley, Colorado Springs, CO
---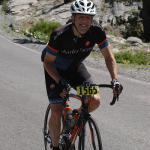 I am a long-time avid cyclist who rides more than 5,000 miles/ year. This year, my work schedule required more time than in the recent past and started to cut into the time I set aside for training. I sought some professional coaching to help me get the most of my available training time.
I highly recommend Coach Nicole. Here's why: she listens really well and developed training strategy and specific workouts for me as promised; her analysis and assessment of my ride results where clear and descriptive; the strategy and workouts worked!!; and Coach Nicole is super encouraging, upbeat and always very positive.
Top marks for Coach Nicole.
-Michael Koved
---
2012 would be 6th year of mountain biking. I started to ride and race in 2007 coming from a background filled with years of motocross and then a few years of serious strength training. By 2010 I had lost over 25lbs of unneeded baggage and placed 2nd at the USA National Championships in Cat 2 XC which automatically upgraded me to Cat 1. I raced a couple Cat 1 events towards the end of that season and realized how much faster the pace was from start to finish and how much work I needed to do to even get into the top 10 in that class.
I went into 2011 without any guidance and logged a ridiculous amount of miles, again riding every chance I could and each time trying to set personal bests each time out. I rested but never had an easy day on the bike and my results through the year were once again good but not great.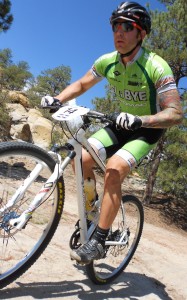 At the end of the season I knew I needed to hire an expert in the endurance training field. Living in Colorado Springs there is no shortage of options for coaching, add that to the list of online coaches all over the country trying to get your business & it makes for a confusing task as who to hire. I had spoken with many different local coaches & athletes about my goals & to get their opinions about who I should use, with mixed responses.
I just went with my gut instinct and who I felt had my best interest in mind and that was Nicole. I came to this decision based on her personal enthusiasm for endurance sports and knowing that I wouldn't be limited to 1 phone call or 1 email a week throughout the process.
With a peak conditioning goal of mid June into early July I started with Nicole at the first of January. Immediately I loved the structure of the training plans and the fact that all I had to think about was where to ride to best utilize each days training goal. After about 6 weeks I really started to feel a difference in my legs and conditioning, as the weeks and months passed and my power numbers increased the proof was in the pudding that I was gaining fitness. My first real test on the bike would come at the Whiskey 50 off Road in Prescott AZ, I finished 35th overall in the open class out of 270 racers with a finishing time of 3:51 and at that point knew that having a coach was really going to pay off for the season.
Nicole kept close tabs on how I was feeling and altered the training based on that and my feedback which led me into one of my highest priority races of the year the Growler in Gunnison.
With my confidence at an all time high, I started up front and rode a strong and steady race all the way to a 18th place overall & a 7th place in my pro/open class.
These kind of results have continued and would not of happened in years past because of two things, I wasn't physically prepared for long bouts of intensity which led to me not being mentally prepared and giving up or backing off earlier than I should have. The best decision that I have made for my riding and racing future was to hire a coach and feel that Nicole did an excellent job looking out for my best interest while at the same time pushing me to new heights as an endurance athlete.
Steven Thompson, Colorado Springs, CO
---
If you're looking for a great coach, then look no further! For my second year of endurance events, I knew I needed a coach to help me out as I had signed up for an ultra-marathon, a few 24-hour mountain bike races, and the Leadville 100 Mountain Bike race. I was attempting to self-coach, but was, literally, running and biking myself into injury.
I just didn't know how to train for multiple endurance activities, so I started looking for a coach. Nicole was highly recommended by several other triathlon coaches in Denver and Colorado Springs. Nicole quickly created my training plan and within weeks of doing proper workouts, strengthening exercises, recovery workouts, and some stretching, my injuries subsided and I was able to get back on track.
In 2011, Nicole coached me to  successfully complete the Leadville Trail 100 MTB race in under 12 hours, prepare for RAGBRAI (500 mile ride across Iowa), rack up 140 miles in my first solo 24 hour mountain bike race, complete the Ring the Peak endurance ride in under 13 hours, and earn a PR in the Greenland Trail Run 25k.
For 2012, Nicole has been coaching me for my first ultra-distance triathlon and all is going great! Nicole is a brilliant coach. She is fun, easy to reach, involved in local organizations, and extremely knowledgeable and up-to-date on the latest training techniques and approaches. She's always been easily reachable via email or phone and always there to answer questions, tweak workouts, etc. Nicole can absolutely help you reach your goals!
-Dustin Breese, Monument, CO