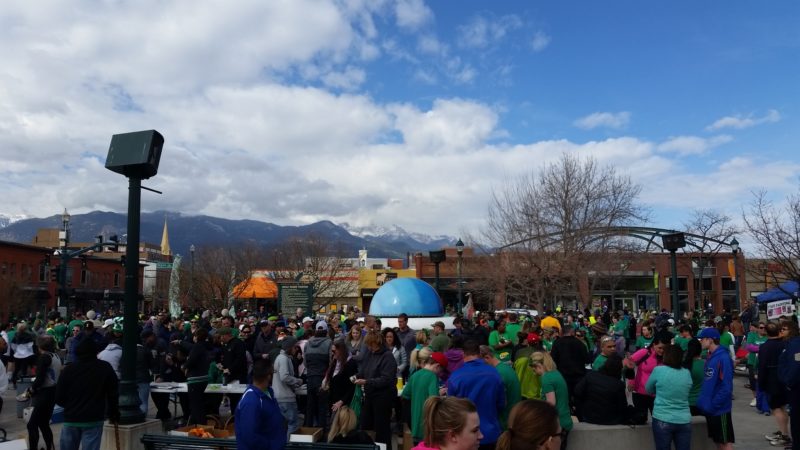 Mar
20
2017
Are You Running As Fast As You Are Capable? – St. Patrick's Day 5k Race Report
Do you know what it's like to run a 5k as fast as you are capable?
I run the local St. Patrick's Day 5k every year. (Here's my 2016 race report.) The whole town comes out for this race it seems, and a lot of the fast folks show up. I use this race as benchmark test because I know the course and it's pretty flat.
I got to thinking a bit after a conversation with an athlete and some observations I made coaching high school cross country, that a 5k is all about the push. This sometimes applies to newer runners, but it can also apply to people who have been running for years. Do you know how to push yourself for 20-30 minutes? Figuring out how to run hard can be a challenge. It's not at all comfortable. But your body can actually tolerate being uncomfortable for a while.
My initial goal was to use the Stryd to help pace me, especially on the first stretch as it is downhill (and a tailwind this year!) But I hadn't charged it in a few weeks, and Murphy's Law kicked in. You can see the cadence data was a little flaky at the start, and was good for a bit, and then dropped out, and power was the same, so I just pulled power out of the graph.
A 5k is a very hard effort. You can see my heart rate data below: almost all in zone 5c. (I did get a nice threshold notification from TrainingPeaks, meaning I did have a solid race!) From the race data graph, my heart rate increases in the first few minutes and then it stays there. If you run a 5k to race it, you should be above your threshold heart rate and pace.
When I run this particular 5k, I try to settle into an effort in about the first half-mile. Then my breathing becomes audible and I check in with my legs. I check pace about every half mile and monitor my breathing. If it's not audible, I'm not going hard enough. If you are trying to go as fast as you can, you definitely shouldn't be able to hold a conversation. You won't want to talk at all!
About half way through a 5k I have to focus more to maintain pace. In this particular race, the last 0.75 mile or so is downhill (and this year downhill with a tail wind) so I knew just getting to that section strong, I could stay strong until the end. The last half-mile takes a lot of mental focus to keep the legs moving, but this one is nice as it's a straight shot and the finish line is in sight.
Here are my splits: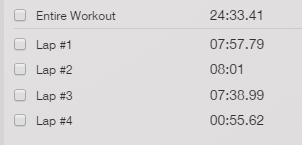 The first 2 miles are pretty even, and pretty much all of lap 2 was uphill into a headwind, whereas lap 1 was a mix, and lap 3 mostly downhill with a tailwind. The total elevation gain/loss for this course is about 50ft. Flat for Colorado!
It's best to approach a race like this and know your pace target or be just a little conservative to start. Many people will start off too fast (fresh legs) and then fade.
Personally, this race was a post-hip surgery PR at a chip time of 24:28, and it was good enough for 5/122 in my age group. I'll take that!
5k races are not comfortable. Can you put yourself out of your comfort zone to see what you can do?
In the comments below share how you push yourself in a 5k.