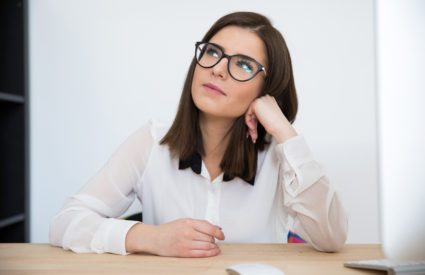 Mar
03
2017
Routine Revisited – Big Changes
It's now early March, and hopefully you are getting settled into your routines. I was getting settled into my new routine and was working steadily on my 2017 plans. And then BAM!!…an opportunity came along that I couldn't turn down. But that opportunity put a bit of a wrench in my routine (here are some tips about how to cope when your routine is disrupted).
What was the opportunity? I took a position with the National MS Society Colorado-Wyoming chapter working on Walk MS events.
Why? I knew they needed someone dedicated and capable, and felt that I would really enjoy the work and be a great asset to their team. As someone with MS, working to advance the mission of the National MS Society is extremely meaningful work. I knew many of the people already involved from volunteering, and was doing related work as a volunteer, so it didn't take much to convince myself to put my hat in the ring.
Who – what about coaching? I'm not giving that up! I'll just have to modify my coaching work schedule, so will be working more evenings and weekends. But, that's OK because if you love what you do, it doesn't feel like work!
So how am I managing this routine change? The biggest change to my routine is that I will be working for the NMSS during typical work hours. So to manage my new schedule, I first looked at my priorities. I will be blocking off time for the key things I need to get done. Then I had to modify timelines. Some of my 2017 plans for NEO Endurance Sports & Fitness with either be on hold, or the timeline lengthened. My main focus is to ensure my athletes get the best service possible.
Let's look at components of a daily routine and see how I'm adjusting.
Sleep:
Then: I prioritize sleep. I didn't always set an alarm if I didn't have to.
Now: Since an alarm will get set most days, the modification is ensuring that I go to bed at a time that will give me my 8 hours of sleep.
Morning Routine
:
Then: I did a post a while back about my morning routine (here it is), but in a nutshell, I'd do some yoga and stretching, have breakfast, then get some work done before workout #1 for the day.
Now: Wake up a little earlier and get in workout #1 first thing. I actually enjoy getting a workout done first thing!
The Work Day:
Then: I had flexibility to schedule appointments whenever. I'd do more work, and lunchtime or mid-afternoon I'd do workout #2.
Now: I'll still have some flexibility to take care of things, but my primary focus will be Society work. One nice thing is that my new office is a short stroll from my house (about 4 blocks!), so I essentially have no commute time. It's also about a half mile from the YMCA where I swim, and close to the trails, so I'll still be able to get in lunch-time workouts or after-work sessions if need be.
Evenings:
Then: A couple evenings a week I coach a swim workout at the YMCA. Tuesdays and Thursdays were open or for social events, though I'd sometimes spend that time on projects, like my Bike MS Team! (Here are some thoughts on an evening routine.)
Now: I am currently still coaching at the YMCA M&W evenings, so that makes for a couple long days. But I'm typically home by 8pm. Tuesday and Thursday evenings will turn into work evenings unless there is an important networking event. And I'll be working some Friday nights, too. (I'm familiar with that, too…I was often that person in college getting my weekend homework done.) But I'm not going to turn into a recluse, as the new position requires a lot of social interaction.
Weekends:
Then: I'd always try to take Saturdays off from any work. When you do a lot of remote coaching, it's hard to completely stay away. But Friday nights and Saturday were for non-work.
Now: I'll just block more time for the NEO work on the weekends. Sundays were workdays already to work on training plans, so my work day on Sunday will just be a little long.
It sounds busy!
It is – I have a lot on my plate for sure, but as long as I make sure I take care of myself, it'll all be awesome! Remember, I love all the work I do so it doesn't feel like work!
In summary, if you take on something that's important to you and have to adjust your day, think about these things:
What are the priorities? Use a calendar to realistically figure out what you do and do not have time for. Cut some not important things. Some things might need to get put on hold, but if they are important, don't forget about them!

Take care of yourself. Sometimes circumstances require us to put in long hours, but prioritize your health (meaning sleep, exercise, and healthy meals.) That will go a long way to manage stress.

Always

remember your why. There is a why for everything you do, and understanding your why, the priorities should fall into place.
I'm very excited about this new "adventure" with the National MS Society, and I'm also very excited about the 2017 season for Team NEO athletes!