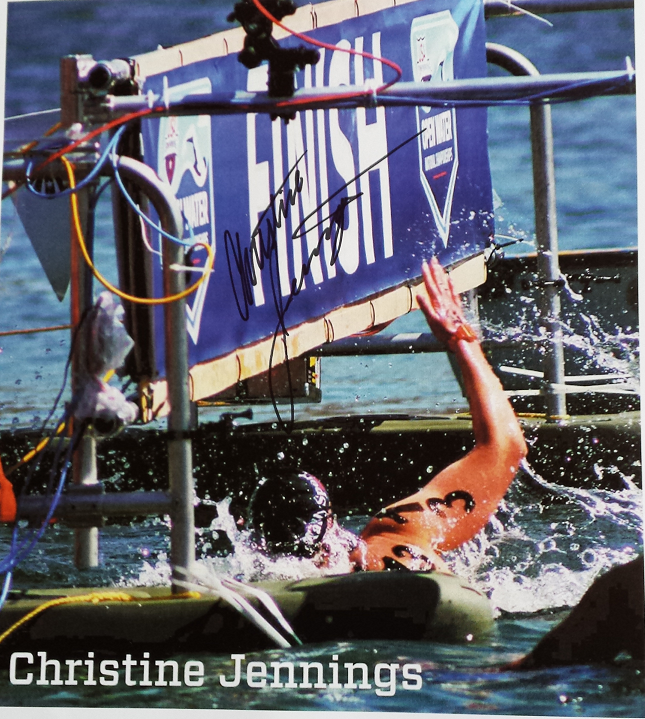 May
06
2014
Interview with US Open Water Swim Champion Christine Jennings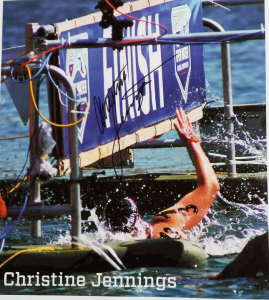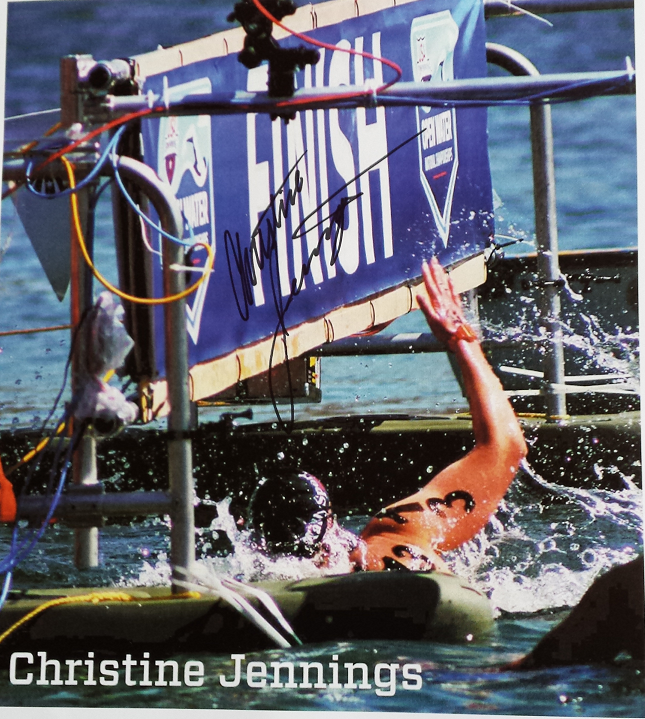 I was recently able to get an interview with the 2013 US 10k Open Water Swim Champion Christine Jennings. As a two-time national champion (2010 5k is the other), she's out on the World Cup circuit this year working her way to the 2016 Olympics in Rio. It's not an easy journey, both training-wise and financially, with most of the open water races outside of the US. It's always inspiring to learn more about the paths that elite athletes take and their racing and training experiences.
First I wanted to learn a little more about how she got into swimming.
When did you start swimming?  I was always a water baby. I would chase my older brother into the ocean at 9 months old as an example.  I started to take swimming seriously when I was 12-13.
How did you get in to open water swimming?  I first tried open water swimming in Clemson, SC at age 14 as a part of a team event and when someone mentioned it to me again my junior year of college I figured why not?  I had no clue what I was doing.  I attended my first 10K with no coach, a taxi was my mode of transportation and I never fed once during that race.
Next I wanted to learn a little more about her training. Triathletes sometimes think we swim a lot at 10,000 yards per week…
How much do you swim in a typical training week? I train between 60 and 70,000 yards/week, about 9 practices.
Can you describe your typical training day – eat/sleep/train/etc?  Basically eat, sleep, swim, rehab. I'm a coffee shop addict, so you'll probably find me there reading if I'm not working out.  I love helping out at my church when I get the time and my season slows down.
What kind of support team do you have – coach, massage therapist, etc? I have an amazing coach, Grant Holicky supporting me day in and out.  I also have Breeze Bars fueling me.  That is part of my pre race routine, it's about the only food I can hold down prior to a race start!
Most age groupers participating in open water swimming do it as a part of a triathlon. The Ironman swim is 3.8k, with open water racing often being 5k or 10k. Triathletes don't get to eat or drink during the swim (unless you stash something in your wetsuit or drink the lake/ocean water) so I wanted to find out a little more about what open water swimmers eat and drink and how that works.
What do you eat/drink during a race and how does that work?  I primarily will mix Skratch with 2 vanilla GU's in a bottle or just a Nuun and tape a GU to the outside of the bottle. In my races we will feed roughly every lap.  Races are typically either 6X1.65K, 8X1.25K or 4X2.5K loops. So the more loops the more I will alternate between the Skratch and Nuun. I've realized how much more I need just water in a hot water race. So now I always have a water bottle available at the feeds.
Feeds are done by using a long pole of sorts and having 2 cups attached to the end. The pole can only has to be a specific length according to FINA rules. Coaches can't hit other swimmers with the pole, etc, though that has happened to me several times. 🙂
What's the toughest scenario you've encountered during a race and how did you get through it?  My 3rd ever open water race was the 5K at World Championships in 2008.  There were over 70 girls lined up on a pontoon diving in at the same time with everyone having to converge to fit between the land and feeding pontoon which was in the center of the course 500m from the start.  Less than a minute into the race I was overtaken by 3 different girls.  One grabbed my head from the right, the other my left shoulder and another swam over me and pushed down on my back all at once.  With 70 girls swimming over you I couldn't resurface and had a huge panic attack.  I learned in that race to stay calm because you can always work your way back up in the pack and not to waste energy panicking and sprinting back up to the front.  Pack speeds always vary fast to slow, typically they will always come back to you sooner or later as long as you don't give up.
What do you think about when you are in the race?  Strategy, possibilities, how annoying the girl next to me is, I sing a whole playlist of songs in my head, try not to miscount the laps, etc
What's your favorite race venue?  Stari Grad, Croatia!
What's your pre-race routine like? Do you have any rituals?  I don't persay have rituals, just a routine I stick to or I know I'll end up forgetting something.  I have nightmares sometimes about everything going wrong pre-race, so I try to stick to the usual.
I know you have a goal of the 2016 Olympics. Can you share the path that you need to take to get there?  It is a long process, this will explain it better then me 🙂 http://swimswam.com/ioc-announces-open-water-diving-polo-synchro-qualifying-systems-2016-olympics/
Finally I asked Christine to share some advice to open water swimmers.
What's one thing you would tell new open water swimmers (including perhaps triathletes)?  Always stay with the draft, it is always faster than swimming by yourself, even if you have the better line.  That is, unless you are generally the faster swimmer.
Anything that you might like to share about training, swimming, racing or even life in general?  My motto is to always remember to not let circumstances make up your mind, decide to believe and live in a mindset of victory, that is what it means to truly live.
A huge thanks to Christine for taking the time to give share some things about herself and explain more about open water swimming. Follow her journey to get to Rio on twitter at @CJennings303.