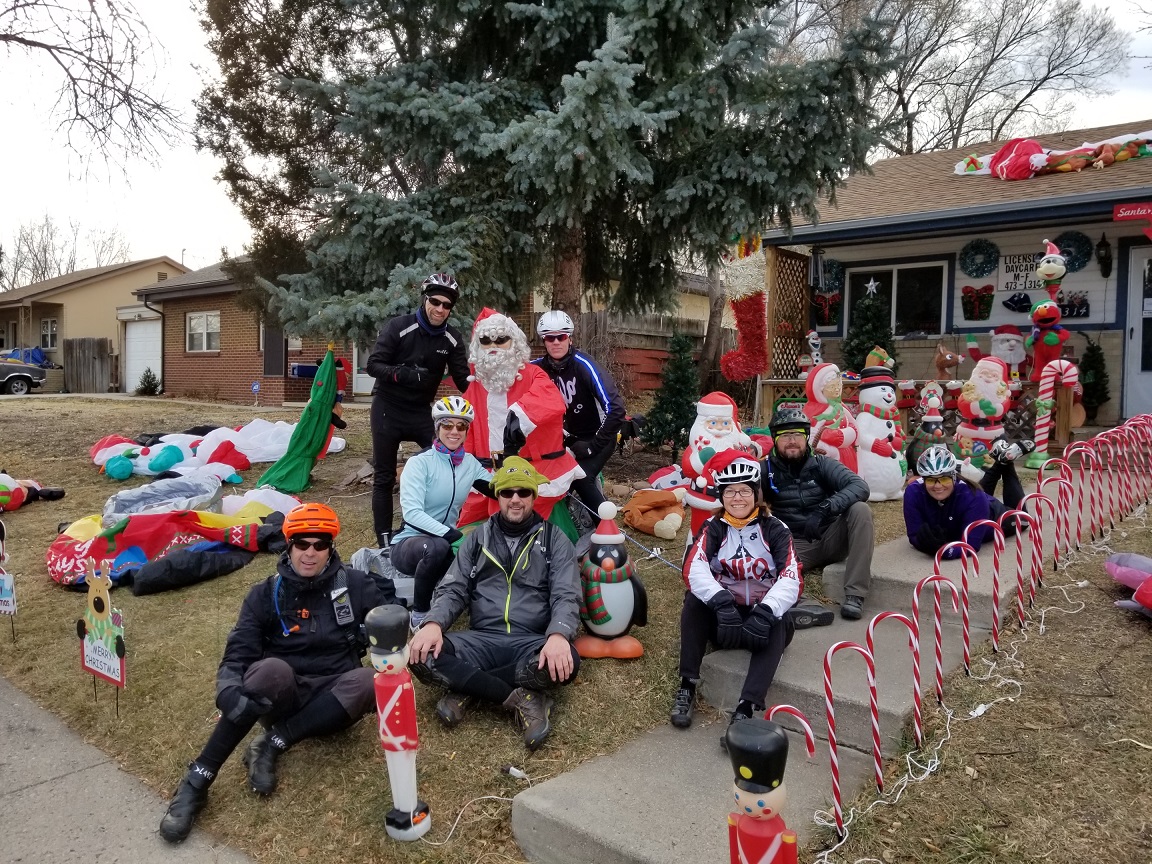 Dec
23
2017
A Happy Holiday Post
Hanukkah ended earlier this week, and it is one of my favorite holidays. There is just something about watching the flame of the candles as they burn each night, and each night it gets a little brighter. I just love the eighth and final night where the menorah, or more specifically hanukkiah, is providing a substantial amount of light. This year it was even better, as I get to share the holiday with Rudy. It was his first time really celebrating. 
These past two weeks have really flow by with holiday events and getting ready to be away from work for 11 days for the holidays. In addition to regular work hours, I administered a lactate threshold test, had a consultation with an ultra runner, did some shopping, and attended quite a few social activities. Here's some of the fun in pictures…
All that leading up to today – my first Ocrevus infusion. My previous medication was a pill I took on a daily basis. Ocrevus is delivered intravenously. Rudy took the day off of work to be there with me, which was really nice. The first infusion has a much higher probability of a reaction so they split the first dose into two sessions. My next is in two weeks.
Here is my Ocrevus experience…
We got up a little later than planned, did a short but really effective lower back foundation workout. Then we hustled to get cleaned up have breakfast and coffee, dropped Kimber off at "puppy school" and then got to the hospital to get checked in.
I checked in, got my bracelet (which was just a paper wristband, not a plastic one – I'm guessing more eco-friendly for a short visit) and then waited to get called back. Pretty soon I was in the infusion room with a bunch of friendly nurses dressed in the holiday spirit with reindeer antler headbands, ornament earrings, and festive socks. They checked my vitals (pretty bad white coat syndrome!) and I was moved to the main room of the infusion center and looked for an empty chair. They are pretty busy, and I was lucky to get an appointment when I did. I'm hoping you've never been in an infusion center, and I hope you never have to be, it's basically a room full of recliner chair stations. Next to each recliner is an electronic IV delivery station. There were also small TV screen on a moveable arm on some stations to help pass the time.
I found an empty chair in the middle of the room and got comfortable, and the process began. The first step is some tylenol and benadryl as a preventative to help with any potential infusion reactions. The IV got set up in my arm and they gave me 100mg of methylprednisolone (a steroid). The nurse set up the saline drip and the Ocrevus was set up to start 25 minutes later.
Now I just sat and waited. The machine beeped when it started – would I have a reaction? I felt pretty normal, although my pulse was a bit elevated and my blood pressure as well. I had a bag of snacks if I got hungry and a book to read. My laptop was even in my bag just in case. I read some of the latest Bicycling magazine, chatted with Rudy, and dabbled on facebook. But otherwise felt normal. The biggest annoyance was having to pee fairly often! Rudy helped get the unit unplugged and my blankets off so I could climb out of the recliner and walk to the other side of the room where the restroom was.
About half-way through my throat got a little itchy. It was tolerable, but noticeable. If it got worse, I would let the nurse know. But it didn't and was pretty much gone by the end of the infusion. That's a win! Because they need to monitor the administration of the drug, especially the first infusion, they start at a slow rate and if that is tolerated, increase it. So I was able to get through the day smoothly. After the drug was completely administered, I had to wait there another hour just to make sure all was good. The nurse removed the IV out of my arm and waved us goodbye!
Mentally it was a little challenging seeing some of the people in the room who were obviously not in very good shape. But there were others who looked fine, which makes it more clear – just because someone looks good or "healthy" doesn't mean they don't have something going on. Now this first infusion is done, it's time to enjoy some time off from work to relax, rest, and recover, and starting January it begins – both a busy season at work and my triathlon season training.
Have a wonderful holiday season, and here's to an amazing 2018 for all! And if you are still thinking of a way to give for the holidays, consider a donation to Team NEO Bike MS (the National MS Society).