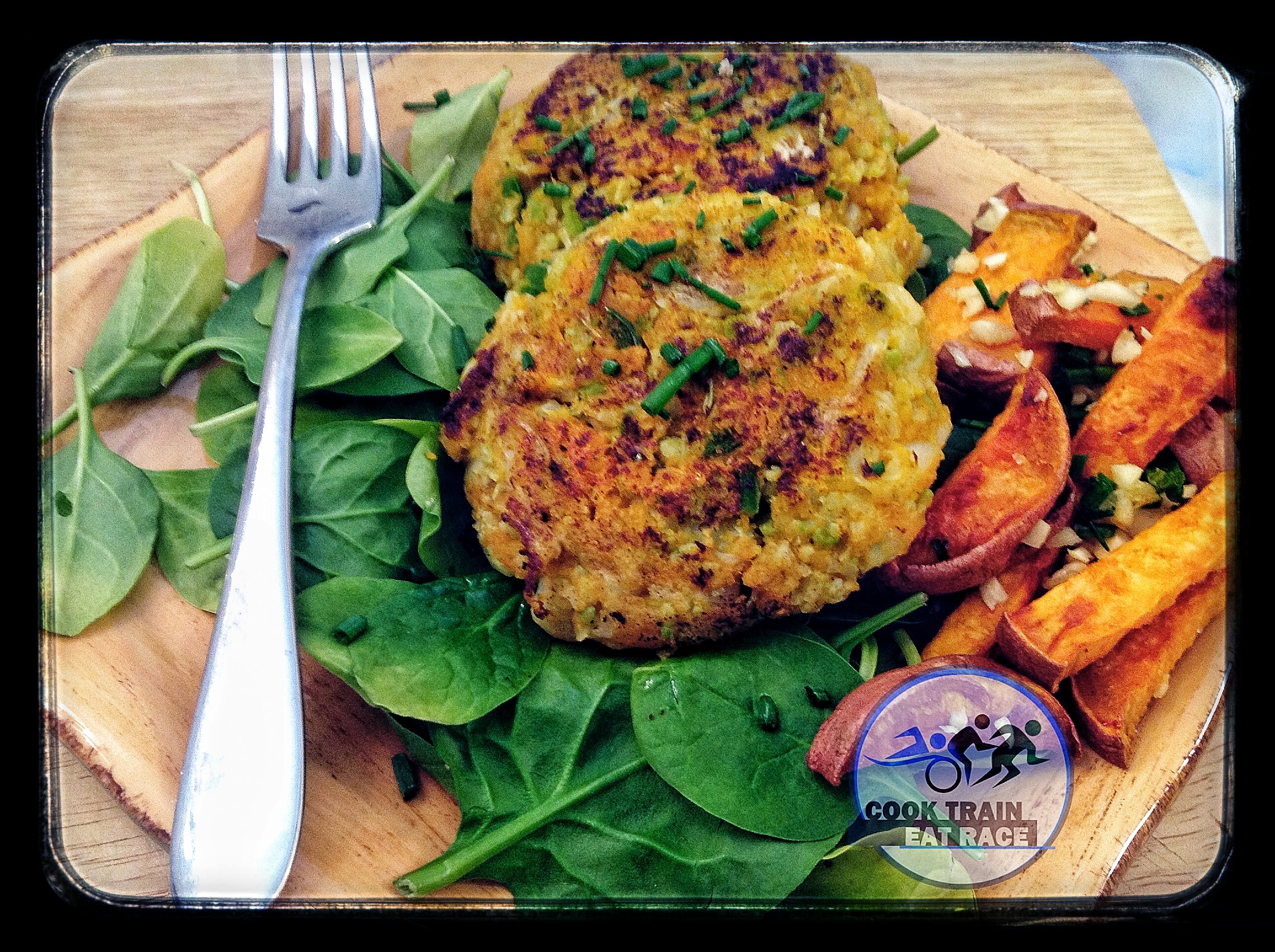 Jun
21
2013
Eat All Your Vegetables Mom Would Say. So I Finally Listened.
Eating your vegetables was something your mother stressed when you were growing up.  It was important to her but you could never understand why you HAD to eat that green tree looking thing (that's broccoli by the way), or that skinny looking tree (that would be asparagus).  I mean after all they did not taste like Cap'N Crunch or Frosted Flakes. They were certainly no match for M&M (hey they are colorful) nor Skittles (they are colorful too and fruity!).  Why would this woman who loved you ask you to eat all of these weird things?
Here is the thing.  Your mother was right then and she is right today.  Eat your vegetables and don't give me any excuses. I will be the first to admit that the closest thing I came to eating my vegetables was a piece of lettuce and a slice of tomato on top of a bacon cheeseburger with grease and cheese oozing down the side.  I would go to a cookout and be offered this salad or that salad and I pushed them away the same way that Adrien Peterson flicks of defenders trying to tackle him.  If it didn't have grill marks on it then I wasn't interested.
Go back and read that last sentence.  See how it is in the past tense?  Well, that is because I have become a plant-based endurance athlete.  I didn't get here overnight but it sure feels like it.  I was at a point in my triathlon 'career' where I felt I had the ability to not just finish an Ironman but to compete at the distance.  I was gearing up for my first Half-Ironman at 70.3 California and I just wasn't all that happy with the way the training was going.  In what could be described as selfish I decided to stop eating meat.  This meant no turkey, pork, chicken, beef, etc.  I made a conscious decision to keep fish in my diet.  That lasted two weeks before I just said I am going cold turkey.  The best decision I ever made regarding my 'diet'.
At the time I weighed 175 pounds and on my 5'6″ frame I looked more like Kirby Pucket than a triathlete.  Today I am down to 140 pounds and feel stronger and am faster than I have ever been.  As I am now recovering from my 3rd Ironman in 12 months I can sit back and say I did it all on a plant-based diet. I consumed eggs and drank a whey-casein recovery smoothie and still do but if I had to guess my lifestyle is 99% meat free.  Better than all of that is my inspiration and creativity in the kitchen is at an all time high.  You can view some of my recipes on my blog at Cook Train Eat Race or on Instagram but before you click on either of those just look below for a quick and simple recipe for veggie burgers that are not like those hockey pucks you buy in the frozen food aisle. (Lots of sports analogies here!!!!!)
If you were presented with this plate would you have a hard time listening to your Mom?
Eat All Your Vegetables
Veggie Burgers Using Two Colors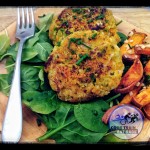 By Jason Bahamundi Published: June 21, 2013
Yield:

2 Veggie Patties (1 Servings)

Prep:

20 mins

Cook:

60 mins

Ready In:

1 hr 20 mins
A two color veggie burger that is sure to delight your vegetarian and vegan friends and may just convert your carnivore friends.
Ingredients
Instructions
In a medium size bowl whisk the egg and then add the vegetable/oat mixture. Add in your nutritional yeast and form patties.

In a steamer basket add the cauliflower and squash. Allow the vegetables to steam until they become fork tender. Alternatively you can roast the vegetables at 405* for 25 minutes or until fork tender. This may be a better way since you need to roast the sweet potatoes to make the fries.

When the vegetables are fork tender put them along with the rolled oats into a food processor and pulse. You want the vegetables to break down a little bit but you also want to maintain some texture.

Place patties onto wax paper when done forming and then into the fridge for 20-30 minutes to allow them to set up.

At the same time put the sweet potato fries into the oven with a bit of cooking spray on them. Allow the fries to cook until golden brown (approximately 25 minutes) and flip half-way through.

After patties have setup pre-heat a griddle or a well oiled grill. Allow the grill/griddle to become very hot and then add in the patties. Cook on both sides until golden brown. Approximately 3-5 minutes per side.

Remove the fries from the oven and toss them into a bowl with the olive oil, garlic and chives. Toss them around until they are well coated with all the flavors and allow to sit for a moment or two.

When the patties are done you can plate them with the spinach salad or use cabbage as a bun to avoid the bread. Plate your fries next to them and enjoy yourself a quality veggie burger and fries.