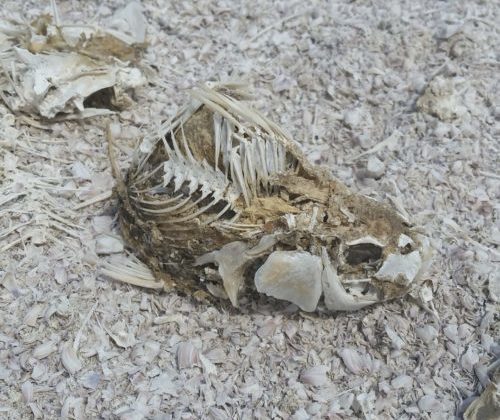 May
05
2016
Badwater Salton Sea Crew Report – Part 1
As ultrarunning is becoming more popular, I've been fortunate to work with athletes participating in some pretty neat and challenging events. Once again I was asked to crew for a team running Badwater Salton Sea. Being this was year #2 for us at this event, we were a lot more prepared with what we needed to do, but knew we were still going to learn a lot.
Badwater Salton Sea is an 81 mile ultra-run in a team format where the teams run together. Last year Khem and I crewed for a 3-person team, this year only two of the team members came back to run, and we were here in the form of Team Starch Mouth. An odd name indeed, and came about because we all like cake and my mom called me that when I was a kid as I seemed to thrive on starchy and sweet food. I relayed the story last year at a restaurant meal and everyone thought it'd be a great name for a team.
The team arrived in San Diego on Friday, April 29th. Khem and I escaped the impending weekend Colorado blizzard to a much more sunny southern California. Rodney arrived from Canada around lunch time. Once the three of us were in San Diego, we got the rental minivan, made an obligatory stop at In-N-Out Burger, and then did the supply shopping at a Wal-Mart on the way to Borrego Springs.  Sandra was driving down and would meet us in Borrego Springs that evening.
Once Sandra arrived with her parents, we went to the resort restaurant for dinner and then relaxed. The more rest we all could get before Sunday, the better!
Saturday started with a 7am pre-breakfast run with the race organizer and about 15 or 20 race participants and their crew from the resort to these neat metal sculptures in the middle of the desert, an area called Galleta Meadows. Easy run pace for ultra-runners is my kind of pace!
We covered 6 miles in a bit over 90 minutes, including some photo stops at the sculptures, in 20-25mph winds out in the desert. When we got back we all were hungry and ready for breakfast at the resort restaurant. Our bellies became sufficiently filled!
The next item on the agenda was a trip to the start line, which is about a 45 minute one-way trip and mostly along the event route. [Tip: A review of the race course before an event is always a good idea!]
It also helps you appreciate the area not in the middle of race morning craziness. Temperatures were milder this year over last year – temperatures stayed below 90 degrees! The cooler temperatures made for a lot less stink at the lake. The smell of rotting animals is just not pleasant! There is interesting history in Salton Sea. There is also a Family Dollar store in Salton City, so we picked up a few more things we needed for the van. And we revisited the intersection of Wildthing Way and Rockstar Road.
The afternoon was athlete check-in and the race meeting to get final updates from the race staff. It's very obvious Badwater events are like family!
Saturday night the real work begins for the crew. After dinner and Rodney and Sandra brought all their gear and food to our room so Khem and I organized it all, labeling containers and gear bags. We also made them go over their fueling and hydration strategies one more time so everyone could be on the same page. Khem and I sent the two runners off to their rooms to get rest and then we got the van ready with gear and decorating it with the team name and required caution runner signs. We would need to leave the hotel no later than 5:15 in the morning, so taking care of this the night before was a good idea.
[Tip: Leave as little as you can to race morning by packing and organizing the day before.]
Stay tuned for Part 2 as I discuss the how the 2016 Badwater Salton Sea unfolded for Team Starch Mouth.