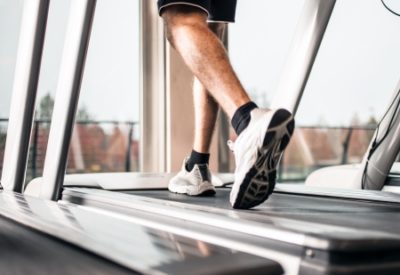 Feb
23
2017
Ask Coach Nicole – Should I Do More Trainer Riding Instead of Treadmill Running?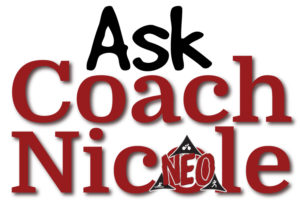 Michael asks:

I often get knee pain with prolonged use of treadmills. I need to get better on my bicycle portion of triathlon. Taking into account these two points; is it wise to substitute bicycling on the trainer for some of my run workouts during the winter months?
Thanks for the question, Michael!
There are a few things to consider here, and the first one is always your goals for the sport. If you're just trying to maintain basic fitness levels during the winter, the simple answer is yes, substitute as necessary. If your training is well-balanced in terms of intensity levels, it's usually just fine to substitute the run that requires a treadmill due to outdoor conditions with a similarly structured workout on the indoor bike trainer. Certainly more time in the saddle can be a good thing if you are trying to improve your cycling anyway.
We'll call on the rule of specificity, however, if your goal is to improve your running. We never want to do anything that causes pain, so we'd look for running alternatives that work to improve running skills. This could be running drills and dynamic exercises you can do in a small space such as an indoor basketball court at your fitness center. Strength and efficiency drills are a benefit regardless, and are probably not done enough by most triathletes.
Another thing to consider is what might be causing the knee pain when running on a treadmill, especially if you are needing to use it frequently due to winter conditions outdoors. This might be something that is impacting your run off the treadmill as well, but perhaps not as noticeable. If treadmill running is indeed necessary, I would have you define "prolonged." Is it consecutive days on a treadmill, or duration of a single run? For example, if you get knee pain after an hour on a treadmill, and you were hoping to run 90 minutes, then perhaps you could break your run into two sessions, one earlier in the day, and one later. If it is consecutive days that gets to you, take the shorter and easier runs on your schedule and turn it into a drill session as mentioned above.
In summary, how you modify your training to get treadmill alternatives should be based on your particular goals and needs so those stay on track. Thank you again for the question, and best of luck with your training!
Do you have a question for Coach Nicole? You can submit it here and Coach Nicole will answer it in a future blog post.