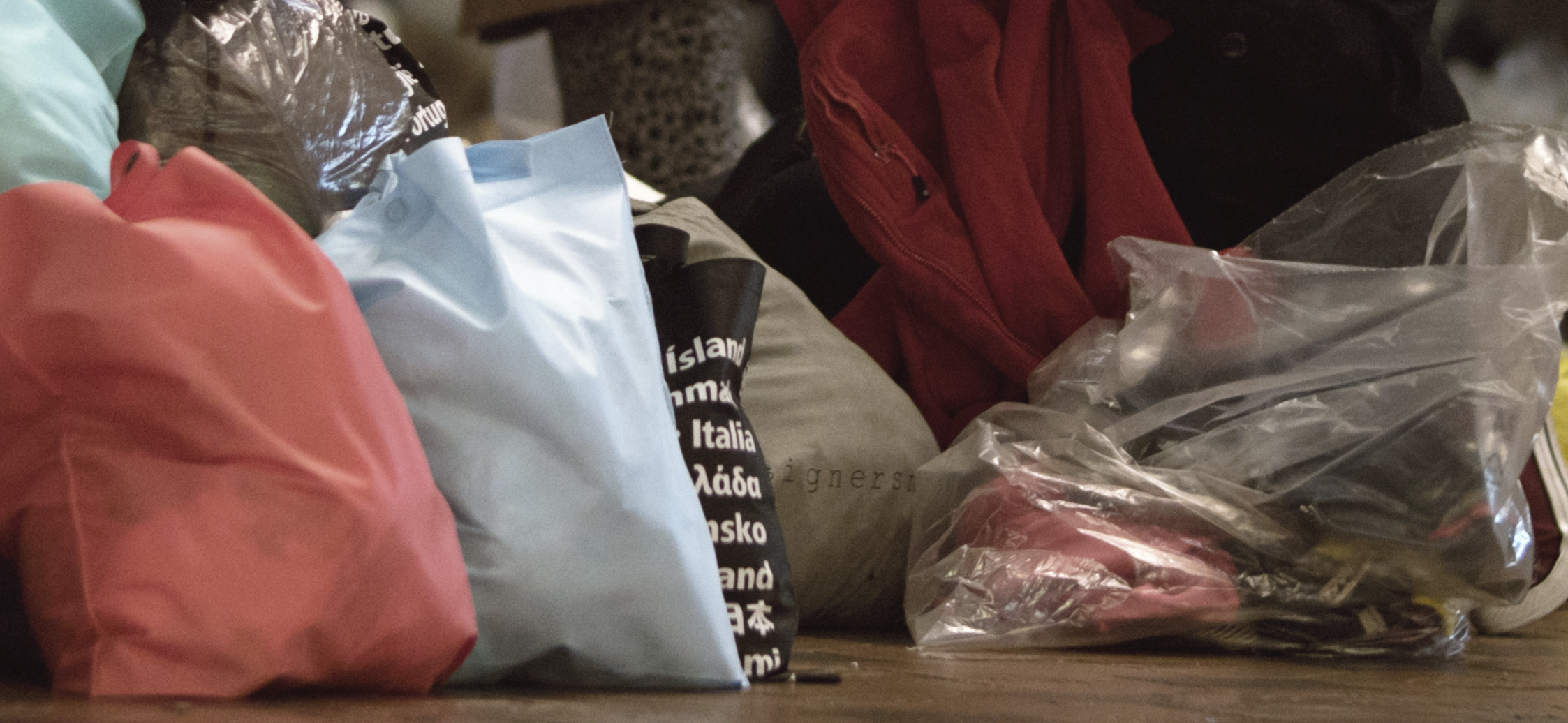 Aug
01
2016
8 Ways to Organize Your Endurance Gear
Endurance gear can take up a lot of space, so organizing what you need for your swims, bikes and runs is smart. And if you share a residence with others, especially other athletes, knowing where to find your stuff is even more important! When you think about gear for multiple sports or multiple seasons, there is a lot of opportunity for things to get lost. I'm pretty sure nobody wants to spend hours trying to find those toe covers when the first chilly morning ride of the fall arrives.
The following are some suggestions on how to keep things together and organize your endurance gear so that it is easily accessible based on what you do. Maybe I should call this "How I Organize My Gear" because this is what works for me.
You should come up with your own preferred systems and methods, but the key is to have a place for everything that makes sense to you. And once it has that place, put it back there after you are done.
Bikes:
Depending on how much space you have, and how many bikes you have in your household can determine how you store these. If you have a garage, or a spare room, they might just live there. As I don't have a garage, and didn't want to keep my bikes in a shed, I went with a Feedback Sports Velo Hinge to mount my bikes on the wall. Think of it as a poster rack for bikes. The hinges allow me to fold them nearly flat against the wall, or they can be perpendicular. They are on the wall of my home office now, and are easily accessible. There are all sorts of bike hooks and stands available from Feedback Sports and other vendors. I recommend storing your bikes someplace where you can easily get to them, as sometimes out of sight is out of mind!
Bike Tools:
Have a tool box with your basic tools, rags, lube, and cleaning solvents you might use. If you don't have at least a basic bike cleaning kit, get one. Your local bike shop can help you find what you need to have. I use a stackable clear plastic bin for my bike cleaning supplies and tools. My bike pump is stored near the bikes, and I have another one that I just keep in the car during the summer months.
Cycling Clothing:
Probably the easiest place for jerseys and bibs are in the closet. I hang my jerseys and use a bin for the bibs. (I have a small closet.) I keep my short sleeved jerseys together, my tri tops together, my nicer tech shirts together (I keep other tech shirts in another clear plastic bin in my closet), and my long sleeved jerseys and jackets together. I have a separate plastic bin for my tri shorts and running shorts.
But what about those other things – the gloves, arm-warmers, toe covers, ear covers, beanies, booties, and such, that are easily lost? I have another bin for those, and I just make sure they go back in it after I'm done or after I've washed them. You can also use ziplock bags to keep like items together yet separate.
Running:
I keep running clothes in my dresser drawers (apart from some shorts that I keep in the plastic bin in my closet.) Shoes go in my closet and are kept together, and separate from my everyday shoes. There are many options out there to store shoes, depending on how many pairs you have! A shoe organizer might work for you if you have more than a couple pairs of running shoes.
If you have hydration gear – hand-helds, fuel belts, vests, or packs, you can keep these in another plastic bin that is easily accessible. If you use larger hydration packs often, having a wall hook to hang them on can help keep them organized and out of the way.
I have a ziploc bag where I keep my reflective vest and flashing lights so they are easy to find. Hats and visors are in a bin on my dresser, though these could also go on hooks.
Swimming:
Your training gear (buoy, paddles, fins, goggles, caps) is easily kept in a swim bag; just make sure it's mesh or that everything is stored dry. I have set of hooks over my door where I hang my bathing suits and towels to dry. That makes them easy to grab for the next time. My wetsuit is in my office closet, and my anti-chaffing supplies, along with race specific gear in my transition bag hanging there as well. My swim training bag usually resides on top of my dresser or in front of my closet, as I use it frequently.
Race Specific Gear:
Race belts, rubber bands if you attach your shoes to your pedals, wet-wipes, and other such items that you want can be kept in yet another bin or sub-grouped into bags that go into a bin.
Additional Tips:
Label everything!
Use tape or a label maker, and make a note of what's in each bin or bag. This will make things easier to find and help ensure you get it back in the right place.
If you have multiple athletes in the home:
What happens when you have multiple athletes living in the same place? Chances are most of the gear will be unique to each athlete, apart from things like bike tools. You'll have to work together here to make sure everyone agrees where things go. If you are sharing shelves in the closet, you might color code the labels, or designate sides or specific shelves. They might organize their things differently, and that's fine as long as everyone knows where their stuff is and where it goes when they are done with it. You'll have to agree upon where the shared items belong. If all parties are involved in creating the shared organizational system, it will likely be a lot easier to maintain, and potentially fewer things will get "lost."
There are lots of bins, shelving, and other organizational systems you can buy at places like Target or Bed Bath and Beyond. Look at what you need most often, and have those most accessible. The other items that are used infrequently or seasonally can be stored in labeled containers. Or if you really have a ton of stuff, write down in a notebook where everything is, so when that snow storm hits, you can easily find your yaktrax.
How do you organize your gear? Share some ideas in the comments below.